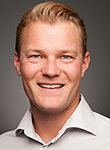 The Fifth Middle East Congress on Rhinology and Facial Plastic Surgery (MERC2015)

Date: May 1-3, 2015
Venue: Razi International Convention Center, Tehran

Report by: Dr. Guido Wölk, Hamburg, Germany

Finest Surgery surrounded by Iranian Hospitality...
Excellent surgeons with different ideas in both facial plastic and sinus surgery found their way again to the Iranian capital. Hosted by the Rhinology Research Society and Tehran University of Medical Sciences, the 5th Middle East Congress on Rhinology and Facial Plastic Surgery (MERC2015) from May 1st to 3rd attracted more than 700 participants as an annual event. Right next to the magnificent Milad tower and in sight of the Alborz Mountains the congress venue stood as a symbol for the beauty and variety the event had to offer. The opening ceremony was inaugurated by live Persian traditional music followed by with presidential welcome by Dr. Mohesn Naraghi and presentation of Professor Reza Award. Distinguished speakers from all around the world would presented their great experiences through 20 plenary session lectures, 17 symposia, 16 instruction courses, 6 video demonstrative sessions and 4 live demonstration and hands-on workshops from 8am to 8pm every day. Meanwhile, 52 exhibiting companies from 21 countries presented the latest technologies and products in the fields of rhinology and facial plastic surgery.

Two congresses in one....
Dr. Mohsen Naraghi chaired this congress which reveals on a second glance as two congresses in one. Hot topics in aesthetic rhinoplasty & facial plastic surgery and sinus & rhinologic surgery were lectured by a distinguished international faculty. With English as the formal language the audience did not hesitate to ask the world famous master surgeons. The focus on practical impacts of aesthetic rhinoplasty and sinus surgery made these lectures special. Instructional videos with HD-quality showed high-class surgery for beginners and advanced surgeons. Several live demonstration and hands-on workshops provided a platform for extensive learning experience. The attendees enjoyed a wonderful chance to tour the beautiful city of Tehran, with all its historical monuments, palaces, museums, and cultural heritage.  Also, some had the opportunity of a trip to the historical cities of Isfahan and Shiraz, visiting many world-famous tourist attractions.

Speaker Highlights…
It was an honor to listen to these exclusive and high class speakers. The highlights were:
Pietro Palma from Milano, Italy showed his scientific concept on rhinoplasty with slides which seem to be made by an artist. He was awarded with the Prof. Reza Award at the beginning of the congress and showed that he was worthy the prize. Regarding the nose his lectures were detailed and showed the possibilities of an endonasal approach in rhinoplasty.
Enrico Robotti from Bergamo, Italy also gave a very decent insight in his techniques but also contrasted his Italian colleague since he always favoured the external approach and different suture techniques. He really showed his esprit for rhinoplasty and rows were usually filled when he climbed the stage.
Alexander Felippo from Sao Paulo, Brazil the most passionate lecturer in the faculty showed his concept in sinus surgery and how to master even most difficult cases. Not to rely only on textbook knowledge but to rely also on surgical skills and anatomical landmarks was a key message in his amitious talks.
Ramtin Kassir from New York, USA showed different therapies with botox & fillers not only in lectures but also in live demonstrations. For beginners he pointed out pitfalls while he uncovered hidden gems for the more advanced practicioners.
Santdeep Paun from London, UK held very didactic, easy to listen lectures on problem areas of rhinoplasty. He also chaired sessions and initiated good talks on the controversies of rhinoplasty. Having him in the faculty upgraded the congress.
Mimis Cohen from Chicago, Christos Georgalas from Amsterdam, Jean-Brice Duron from Paris, Mehmet Manisali from London, Devyani Lal from Mayo Clinic, Ernesto Pasquini and Simone Grapolini from Milan and Usama Hadi from Lebanon were also included in the faculty of the meeting.

World-class meets Iranian hospitality...
There are only few meetings that let you feel so welcome like MERC. From the very start there was assist with visa and trip details. Different nationalities soon evolved into one family of surgeons debating over the best way to do surgery. In the breaks with typical Iranian food you had the chance to get in touch with Iranian experts and get an insight of local surgical practice. If you want to join a congress with the atmosphere of 1001 night, high-class speakers from all over the planet, and the welcoming atmosphere there is only one choice for you: MERC 2016
 
The next Middle East Congress on Rhinology and Facial Plastic Surgery (MERC2016) will be held on April 13-15, 2016 in Tehran.